Email Optimization Calendar: Know the best, average and worst performing dates for email marketing in 2023.
Customer engagement. You hear those two words a lot these days and you're looking for a partner who truly "gets" it to help you build greater customer loyalty and gain more than your fair share of your customers' digital and direct marketing wallet.
Your answer is GRI, an agency whose name stands for "greater return on your investment." We've been around long enough (over three decades!) to know all the proven rules to position your projects for success. Yet we're agile and fresh enough to know when — and how to break them and give you the kind of performance-based results you've been craving.
Strategy. Creative. Performance.
We leave no stone unturned in exploring the big picture — your brand, goals and expectations. Then we put our heads together and craft a plan to capture your audience exactly where they live and through omni-channels. Our client roster reads like a "who's who" and we definitely know "what's what." Put the GRI Advantage to work for you now!
What Our Clients Are Saying
"In 6 weeks our sales force
produced a pipeline of $20 million
in new business from GRI's
integrated program."
– F.C., SVP Sales,
Large IT Services Company
"Terrific service, very helpful. Best of all,
GRI reduced our paper-based media expenditures by 20%"
– T.C., CFO,
Huddle House
"I've been working with GRI for several years now on a variety of marketing initiatives such as lead gen and digital campaigns. They were instrumental in doubling our revenue in less than 6 months for one of our divisions. GRI provides quality work and is always willing to go the extra mile."

– S. George, VP of Marketing,
Onstream Media
"I've worked with Brian and his
team at GRI for over 10 years and they have
consistently helped us grow
our subscriber base."
– B.S., Director of Offline
Consumer Marketing,
Outdoor Sports Group
"Some of the best results we've had
from a lead generation program."
– B.F., Marketing Manager,
Pitney Bowes
What we do
We listen. We think. We innovate. As a result, we do some pretty cool things really well, from creative development straight through to performance analysis.
B2B
Branding & positioning
Sales incentive programs
Marketing automation
B2C
Branding & positioning
Upsell & cross sell
Winback
Donor acquisition
Enrollment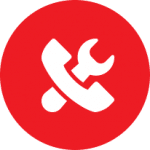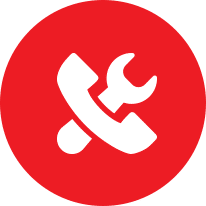 Core Industries
Insurance & financial services
Business & professional services
IT services & SaaS
Publishing
Subscription-based services/products
Higher education
Manufacturing